The Executive Chairman Starter Kit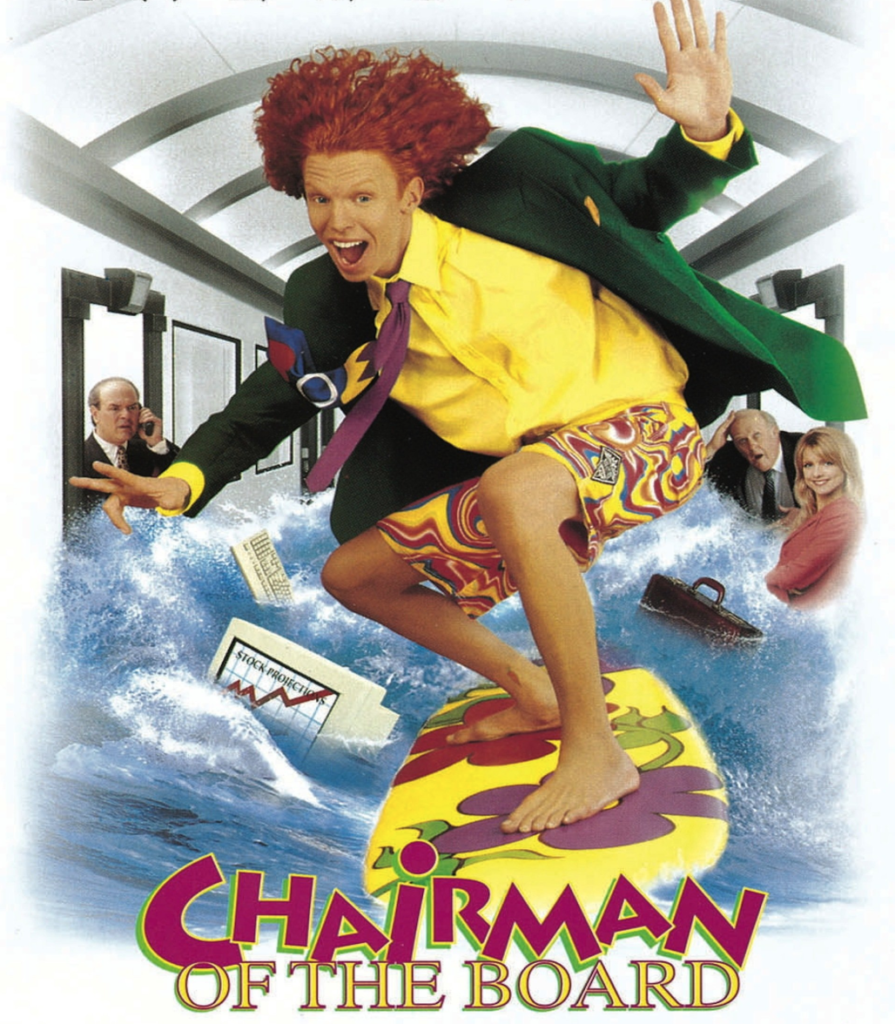 You're either the CEO and Chairman at your company, OR you've been invited to sit on a Board as an independent member….and, maybe, you've decided to take a more active Board role as Chairman or Executive Chairman. It's a great opportunity, but it comes with a bit of responsibility.
Just to establish a baseline – I was the CEO of Janrain, a PE-backed company recently acquired. I have been the Chairman of the Board (and CEO) of 4 companies, a Board member on an additional 3 companies where I was the CEO (but not the Chair), and involved with 2 more companies as an independent Board Member. Of my Board positions, I've been involved in 5 acquisitions (4 of which I led).
Executive Chairman Roles
A chairman doesn't typically play an active role in the day-to-day operations of a company. They sit on the board of directors and serve as its head. The shareholders are the one's in charge of electing individuals to this role, as well as others on the board.
An executive chairman (EC), on the other hand, will make themselves available to help in some of the day-to-day in the company, but the extent of their role is dependent on how the company structures itself.  The EC role can vary depending on the company and the EC's time commitment. However, it's safe to say that they make themselves more available to the CEO and the company in general.
Relationship between Chairman & CEO
Lets stay focused on the Executive Chair role (vs. just Chair) for now. An executive chairman (EC) is a pretty interesting position. For one, executives of the company report to the CEO, seeing as the CEO is the head of the company. So the EC essentially reports to the CEO as an executive resource. But the Executive Chairman is also considered as the boss of the CEO (the CEO reports to the entire Board who act collectively as his or her "boss").
Let's use Eric Schmidt being named executive chairman of Google in 2011 as an example. He previously held the position of CEO but he stepped down and handed the reigns over to Larry Page. As an executive chairman he acted as adviser to both co-founders Page and Sergey Brin.
In summary, as an EC, you are: 1) a CEO-coach, 2) an executive team adviser, and 3) a leader of the Board of Directors (who, in turn, act collectively as the "boss" of the CEO).
Day One as an Executive Chair
So here's what I would recommend to my peers if they were to take on an EC role. I'll call it my "Executive Chairman Starter Kit" – and I have to caveat that, as an EC, you might find that the CEO has some, a lot, or a little of the following already:
Establish a CEO Management System
Ensure Investment Thesis Alignment
Perform a Real Issues Inventory
Track and analyze your KPIs
Review your 5yr Strategic Plan
Kick off a Senior Team Personality Assessment
Create Your Board Schedule and Agenda
Let's talk briefly about each of these.
CEO Management System
My own management system for the businesses that I run will include the following below. It's how I establish structure around the chaos that all CEOs experience in high-growth companies.
CEO Calendar (the meetings you lead and attend regularly)
BOD Calendar (not just the quarterly schedule, but themes/focus by quarter)
Senior Team Weekly "Roundtable" Meetings (real issue definition & resolution)
Senior Team Bi-Weekly 1:1s (a purposeful agenda and questions you need to drive to add value)
Quarterly Business Review (QBR)
Quarterly Objectives (for you, your team, and ultimately the company)
Board Meetings (overall agenda, information packet, open/closed sessions, the process around it)
Shareholder Meetings (status reports, "earnings calls" for all critical investors)
Company BI/KPI/EPM Dashboard
Annual Strategic Planning & Budgeting Process
Information Architecture (where and how does your team share their data)
So, as an EC, you might sit down with your CEO and see where they are on this list.
Aligning with the Investment Thesis
The common objective as the CEO (and something a Chairman can help frame) is to create shareholder value by improving business performance according to the investment thesis. The last item (the investment thesis) is an important one because it's where the CEO and his/her investors' alignment starts. Then investor-CEO alignment continues with a common view on the "from" and "to" of key metrics over time (essentially the pace of business performance), and ultimately the target shareholder value. Let me be more specific with a few detailed questions I ask the CEO:
How much capital are your investors willing to continue to invest? Did they put in $20M and reserve another $20M? Will you need to finance a line of bank debt, expand your existing line, add to the syndicate of investors, or simply rely on an inside round before getting to cash-flow breakeven?
Are your capital resources meant to support the business for 3 years, 2, or just 1?
What are the expectations on valuation, dilution, etc. on the follow-on rounds? Would your investors prefer that you get to cash-flow breakeven with the money you have (to reduce dilution), or is there an expectation that another $50M will be invested and the corresponding dilution is built into their models?
What are your investors' target returns in Cash on Cash (CoC) and Internal Rate of Return (IRR)? Where is your investment community in terms of the lifecycle of their fund? Do you have 7 years to produce results? Put yourself into your investor's shoes (and understand the IRR calculation).
In my last company, I set pillars for based on this discussion and answering the above questions:
Preference was to achieve an outcome with the existing capital.
We believed that we had enough capital to last 3 years.
The CoC target was >= 3x; and IRR target was >=40%.
I had "dry powder" to expand the last investment, and I had investors willing to syndicate new investors…but those were "plan B" or "plan C". "Plan A" was exactly what we did….we exited within 3 years at 3x CoC and 44% IRR. It wasn't an outcome that "just happened". It was an outcome that we architected based on investor-CEO alignment. As the EC, you might see if you can facilitate this understanding.
Real Issues Inventory
With every company that I lead, I like to do an "inventory" of the real issues. I'll define a "real issue" in a minute. I address real issues that I'd broadly categorize into two buckets: 1) the perspective of each of the business functions (what does each area of the business need to do, to positively disrupt?), and 2) the overall perspective of the business (what top 3 issues cut across all business functions)?
Now, here's my definition of a "real-issue":
A topic that would make your stomach linings churn, if brought up as a team
Something that you are uncomfortable talking about (especially as a team)
Event(s) which are affecting you, your staff, the Company negatively
Why perform a "real-issues" inventory?
Teams (companies) fail based on process (team dynamics) not necessarily content (what is actually being talked about). So you need a process / venue that helps you address real issues
Every team "hits a wall". Great teams work through the "real issues".
Every "real issue" that has the potential of "blowing the team apart" is exactly what makes it stronger.
Reality always wins. It's our job to get in touch with it.
There are no secrets in teams, just dysfunctional dynamics thinking so.
So once you do an initial inventory of the top 3 real issues cutting across the business, and then you dive deeply into each of the business functions, flushing out a detailed list of real issues…then I'll perform workshops and address the issues – putting together a plan to resolve each of them. And you probably guessed it, a CEO should perform a real issue inventory every quarter as part of your Quarterly Business Reviews! So, as an Executive Chair, this is an exercise worth facilitating at least once with your CEO.
Inventory your KPIs
What are the top KPIs in each business function? What is your current measurement of each of those KPIs? What are your targets for steady-state for those KPIs? All great questions. As I reflect on this exercise, I'm looking at my own list of >300 KPIs across the business. Now, that's obviously not just the most important, and they are not all unique (some are derived). I'll dedicate a blog on my sanitized list by department for reference later. For now, we all know that having a Dashboard is necessary….otherwise, we're driving blind.
Review your 5yr Strategic Plan
So each year, I like to perform a "painted picture" of the future. Of course, as part of your budgeting cycle, you need to know what next year looks like. However, next year should be a part of an overall 5-year plan. So how should you partner with your CEO on this exercise? Well, 4Q is a planning quarter. Ideally, you head into January of a new year (assuming you have a fiscal year that matches a calendar year) and you know what your budget will look like. In fact, my first Board meeting of the year formally approves that budget. Thus, ideally, you have an informal head nod by board members in December preceding your new budget year.
A new budget year needs to fit into a broader picture. The broader picture is your 5-year strategic plan, and that 5-year view needs to align with the investor expectations we already discussed in "Aligning with the Investment Thesis". I'll spend some time on this topic separately.
Kick off a Senior Team Personality Assessment
Ok, you might not be a fan of Myers Briggs, or DISC, or an equivalent personality assessment. I'm a fan of knowing how to get to "high performing team status"…and doing so is hard without understanding who your senior team is, and how they think and operate. I use Myers Briggs to baseline my staff, and then I ask six other probing questions of each team member.
I put on my MBTI® Certified Practitioner hat (yes, I'm certified to interpret the results of MBTI assessments). I do this in order to understand my team's personalities and how they interact. I can also take this to the extreme, and profile my entire company, providing them the benefit of knowing the results of their assessment, but also learning about what it means when interacting with others. It starts a dialog, ultimately helping your staff "put themselves into other people's shoes".
Create You Board Schedule and Agenda
Last, but not least, the Chair will work with the CEO and others on the Board to establish a Board process. The schedule and agenda are outputs of a process that includes other elements such as:
Board meeting open session vs. closed session.
Board meeting strategic focus: a "Major" and "Minor" topic to be covered at each BOD meeting.
Proactively giving Board members "homework" ahead of meetings.
Using your QBR as an input to your Board meetings.
Typical "Board package" (primary and backup materials)
Strategic workshops with your Board
Board member "skip-levels" with individual senior team members, managers, and individual staff
This isn't a small project. The more you invest, the more you can gain from the value of your "extended team" of BOD members. Again, this is a topic by itself worth spending time to detail.