My Results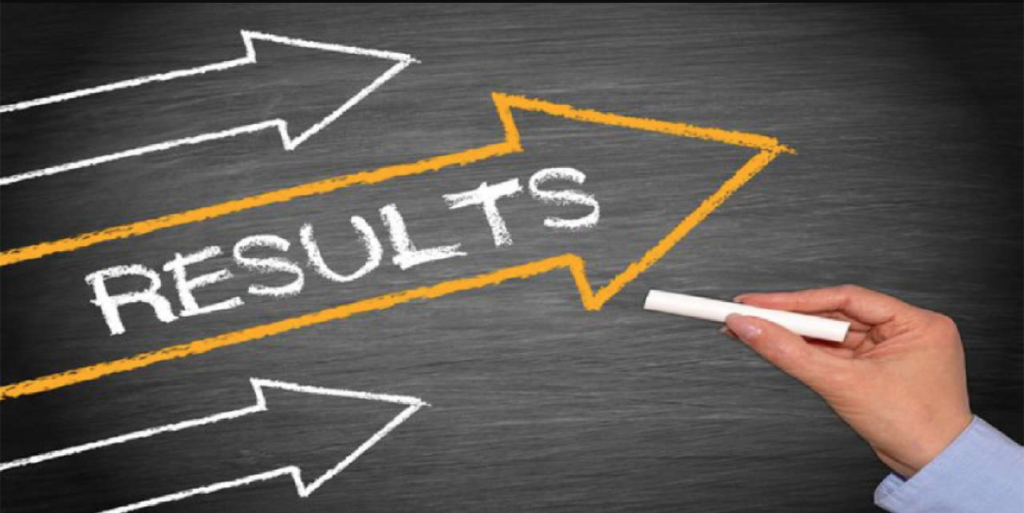 My philosophy around achieving results is simple:
Focus on Culture first – people power (A-Team) is what allows you to reach and/or exceed your goals. This is a lot more than company values. But to keep it simple…sure, it can start there.
Establish a Strategy second – you need an anchoring vision and mission. But you also need a clear view of what success is, and a reasonably strong path to it (this means knowing where you are, what the end-goal is, and applying playbooks to get from A to B).
Execution is third – ok, I'm a data-driven person. So let the data tell you  how you are doing – then constantly coarse-correct, and constantly drive change. If you don't know the key metrics of your business, you are not earning your CEO paycheck.
That's it. Simple right? It's never simple, and it's never easy. I feel lucky having a broad level of experience, as I reflect on what I and my teams have accomplished in the decade between 2009 and 2019. It's a discussion I have with my staff, my peers, my investors, and ultimately the people who hire me…my Board members. At a high level, most people care about the scale of the businesses you've led, and the corresponding growth rates you've achieved as a result of your leadership. So, to start, here are my four past businesses:
$0-$50M: Infochimps Big Data Cloud: Aug 2012 – April 2015 (2.5 years; 3x YoY growth)
$165M – $250M: CSC Big Data & Analytics: April 2014 – April 2015 (1 year; 51% YoY growth)
$940M – $1B: CSC Digital Applications: Aug 2015 – Jan 2016 (6 mths; 12% YoY growth)
$5.5M – $17.5M: Janrain: April 2016 – Jan 2019 (2.75 years; 48% YoY growth on target enterprise revenue from clients >$1B; ending total revenue was $22M – including $ from clients <$1B)
Not only did I love my experience in leading growth with revenues from that magical VC range of $0 to $50M, but I really enjoyed my time leading/operating at mid-market PE revenue size businesses as well – including $250M and $1B. The caveat on all four of these businesses; however, was that we had to reposition / turnaround the business while growing it. Many would view this as impossible – you either have turnaround or you have growth, but not both.
Here is a little more detail on my experiences over the last decade (2009 – 2019):
Companies (2009-2019)
Results
Janrain: Digital Identity Security from April 2016 – Feb 2019 (2.75 years)

$22M Revenue

48% YoY enterprise rev growth (clients >$1B)

CAC – $6.32 to $1.10

LTV:CAC – 1.46 to 6.86

GRR – 76% to 90%

DRR – 88% to 117%

ACV – $11K to $250K

TCV – $40K to $550K

3x CoC / 44% IRR exit to Akamai

[My best source of fact checking: Janrain CFO, Martin Day.]

CSC: Digital Applications from August 2015 – Jan 2016 (6 mths)

$1B Revenue

Profitability from 0% to 20% (w/in 6mths)

Growth from -5% to 12% (w/in 6mths)

Created $2B in enterprise value w/in 6mths (later merged with HPE to form DXC) 20% OI ($200M) x P/E of 10 = $2B 

[My best source of fact checking: CSC Apps CFO, Vaibhav Kalra.]

CSC: Big Data & Analytics from May 2014 – August 2015 (1.3 years)

$250M Revenue

25% YoY in traditional offerings

300% YoY in next-gen offerings

Rolled back into the parent along with other "incubators" of Cloud and Cyber.

Fastest growing business within CSC

[My best source of fact checking: CSC BD&A CFO, Jamie Kanski.]

CSC: Big Data Cloud from August 2013 – May 2014 (9 mths)

$50M in revenue by fiscal-end 2015 (April 2015)

100% original staff retention

20% of total revenue ($250M) and >33% of Big Data & Analytics BU pipeline

Infochimps: Big Data Cloud from August 2012 – August 2013 (1 yr)

$6M run rate 

Pivoted to Big Data Cloud

Rebuilt enterprise B2B sales & marketing

21x revenue ($1.4M ttm) exit to CSC

>3x CoC; 79% IRR

PARC / Quantiply: Advanced AI/Machine Learning from October 2011 – August 2012

Recruited CTO,

Led a team of 10 PARC researchers,

Secured The GAP as leading MVP client, and

Spun team out to form AML AI company,

Quantiply

.

SIOS: Private Cloud from January 2010 – June 2011

Created Board-approved business plan;

Hired team (60+ Silicon Valley + India);

Established alpha release of private-cloud PaaS product (CASPIAN);

Established WIPRO as go-to-market partner;

Secured Citigroup as lighthouse customer (sponsored by Citi EVP/CIO of Retail Banking);

Created a pipeline of F500 in early proof of value (e.g. UBS, JPMorgan, Flextronics, Walgreens)

All within 12 months, start to finish.

Used to create "cloud business" within SIOS

Express Ventures / StackIQ: Private Cloud from October 2008 – December 2009

Spun technology/team out of UCSD supercomputing center (

Rocks

);

Combined with delivery partner/company (

ClusterCorp

);

Repositioned to focus on private cloud;

Founded

StackIQ

;

Helped secure lead investor (

Brian Mesic @ Anthem Ventures

)

Exit to Teradata @ 10x Revenue; >2x CoC
The above was a decade of building my CEO playbooks. Another decade of work (1998-2008) prior to this included:
Eyespot Video Network: Video SaaS from March 2005 – December 2008
Integral Semiconductor: Power Semiconductors from January 2005 – March 2005
INCEP: Semiconductor packaging from November 1999 to December 2004
CDI: Semiconductor design from November 1998 to October 1999
These four companies were early in my CEO career – not only learning to be a CEO (with initial help from Jack Shemer) but also moving to SaaS as a delivery model. And then there's the beginning of my career prior to jumping into startups (another decade+ from 1986 – 1998):
Teradata: BI, OLAP & Data Mining Product Marketing, Product Management, Program Management from 1996 – 1998
AT&T: EDW Technical Consulting & Professional Services from 1992 – 1996
NCR: Data Warehousing engineering from 1988 – 1992
Digital Sound: Digital voicemail engineering from 1986 – 1988
Lockheed Martin: Space engineering in 1986
That's a time that included electrical and then software engineering, professional services, product management, program/solution management, and finally marketing….you can say that I learned the various functions of the business before jumping into my CEO game.
Plan vs. Actual
My recent 2009-2019 decade included P&L experience with revenue ranging from $1.4M at Big Data Cloud startup, Infochimps, to running a $1B P&L in the largest cell of the matrix at publicly traded, CSC. So how did my results compare to what was expected? What was my mandate at each company?
Company
Board Mandate
Versus Actuals

Janrain

($23M Rev)

Acquisition

3x Cash-on-Cash

40%+ IRR

Acquisition by Akamai

3x CoC

44% IRR

CSC Digital Applications

($1B Rev)

Operating Income (OI) from 0% to 11%

OI = 20% (by end of fiscal Q3, Dec 2015 on $1B)

CSC Big Data & Analytics

($250M Rev)

Increase YoY growth of revenue from 0% to >20% on a base of $165M

YoY revenue growth = 51%

CSC Infochimps

($50M Rev)

Company integration w/ 90%+ retention; support plan for 2x revenue growth w/in first year of combined operations ($6M run -> $12M annual)

100% original staff retention; contribution to >33% of pipeline, $50M in revenue by fiscal-end 2016 (20% of total).

Infochimps

($1.4M Rev)

$0M to $3M in revenue + Series B financing of $10M

$0 to $6M in revenue run rate +  acquisition @ >21x Rev TTM of $1.4M

PARC

Research technologies available for "spin-out"; launch a startup based on PARC technology

Spun out into

Quantiply

.

SIOS

Build new subsidiary of cloud (as a "spin-in"); launch cloud services based on open source technologies; potentially fund and spin-out subsidiary.

Created Board-approved 5yr business plan; hired 60+ team; established alpha release of private-cloud PaaS product (CASPIAN); established WIPRO as go-to-market partner; secured Citigroup as lighthouse customer (sponsored by Citi EVP/CIO of Retail Banking); created a pipeline of F500 in early proof of value (e.g. UBS, JPMorgan, Flextronics, Walgreens)

Express Ventures

Incubate a new startup

Spun technology/team out of UCSD supercomputing center (

Rocks

); combined with delivery partner/company (

ClusterCorp

); repositioned to focus on cloud computing; founded

StackIQ

; helped secure lead investor (

Brian Mesic @ Anthem Ventures

)
A focus on Global 1K
I have focused on B2B all my career and on larger clients with $1B in revenue or more. Here is some of my direct experience with customers by vertical:
Banking

Citi: Enterprise PaaS SW; Digital Applications

Mastercard: Digital Identity SaaS; Big Data aaS; Digital Applications

PayPal: Analytics aaS

Visa: Big Data aaS

Wells Fargo: Big Data aaS

Insurance

AEGON: Big Data aaS

MetLife: Mongo aaS

StateFarm: UBI Offering

AllState: Digital Applications

Farmers: Big Data aaS

Manulife/JohnHancock: Big Data aaS

Esurance: Digital Applications

Telecom/Communications

CISCO: Big Data aaS

Rogers Communications: Digital Identity SaaS

AT&T: Digital Applications

Media/Entertainment

Torstar Corporation: Digital Identity SaaS

Fox Media: Digital Identity SaaS

PostMedia: Digital Identity SaaS

NBA: Digital Identity SaaS

Retail

McDonalds: Digital Identity SaaS

PetSmart: Digital Identity SaaS

EBay: Analytics aaS

Kroger: Digital Applications

CPG

Procter & Gamble: Digital Identity SaaS

Coca-Cola: Digital Identity SaaS

Healthcare/LS

Sanofi-Aventis Group: Digital Identity SaaS

Johnson & Johnson: Digital Identity SaaS

Philips Global: Digital Identity SaaS

Merck & Co: Digital Identity SaaS

Eli Lilly: Digital Identity SaaS

Pfizer: Digital Identity SaaS

Manufacturing

HGST-WesternDigital: Big Data aaS

Huntington Ingalls Industries: Big Data aaS

CAT: Big Data aaS

Transportation

Globe Telecom: Digital Identity SaaS

Qantas: Digital Identity SaaS

Oil & Gas

Shell: Digital Identity SaaS
Sales – Growth & Turnaround
Most of my career has been focused on growth. Janrain, CSC Digital Applications, CSC BD&A, and Infochimps were all turnarounds from the sense that they required "fixing". But there was always a strong focus on growth while tending to operations. Here's one way to gauge my sales experience:
Janrain:

From $15M to $23M (40% YoY bookings growth)

From $5.4M to $17.5M in enterprise revenue (48% YoY rev growth)

3 to 10 AEs (11 ISRs + 3 AEs -> 0 ISRs + 10 AEs)

CSC Digital Applications:

$1B (no change)

100 AEs ( no change )

CSC Big Data & Analytics:

$165 to $250M revenue (50% YoY revenue growth)

50 to 25 (reduced HC and increased bookings perf)

CSC Infochimps:

$6 to $50M revenue

5 to 10 AEs

Infochimps:

$0 to $6M run rate

0 to 5 AEs (1 part-time sales -> VP + 4 AEs)
Largest increase of enterprise value at a company
When I was asked to combine consulting and application development practices of IBM, Oracle, SAP, Microsoft, Workday, Salesforce, and ServiceNow we were operating $1B revenue at 0% OI. The soon to be created business unit, Digital Applications, within the Americas was a team of 7,000 (3500 onshore and 3500 offshore) with 30+ direct reports.
Within the 6 months we achieved +20% in OI. This was an improvement of 20% in profitability on $1B for EBITA improvement of about $200M trading at about a P/E ratio = 10 in Jan, 2016. You can do the math. This equates to about $2B in enterprise value. It was the most political of my adventures, and the first time in my career where my focus was not on growth, but rather on profitability. But I'd do it all over again. It was a strong chapter in my career.
If you are wondering how we were able to achieve such an incredible impact on the business within only 6 months, it comes down to math. We knew that billability, which was less than 50% needed to be brought up to the absolute max of 90%. This was achieved by hiring Beeline and Pantoon to create a virtual temp to hire workforce that we could draw upon at a moment notice. Then for full-time staff, we instated a "1-day bench" policy. If you were on the bench for >24 hours, you were RIF'd. Of course, our operations staff was available to help you find jobs well in advance of the completion of your current assignment. So, if you were proactive, work could be found before you finished your current assignment. Only 3 people were on the bench out of 7,000 when we handed over the business.
Biggest Career Accomplishments
So "what are your biggest career accomplishments?"
Janrain

Successful turnaround and sale for PE-backed startup ($125M on $20M revenue at time of term sheet = 6.25x (no hidden fees or earnouts); 44% IRR; 3x CoC; closed 2018 @ $23M in revenue)

CSC Digital Applications

Successful turnaround from 0% to 20% OI; -5% to 12% rev growth

CSC Big Data & Analytics

CSC Infochimps

Successful M&A integration with 100% retention

Infochimps

Successful turnaround and sale of VC-backed startup ($30M sale on $6M annual runrate; $1.4M revenue TTM = 21x)

PARC / Quantiply

Successfully commercialized graph analytics technology (Quantiply "Genome") & later spun out team to start Quantiply Corporation.

SIOS

Business plan to first banking client in less than 12 months – Recruited team, built private-cloud platform (CASPIAN) MVP, partnered with WIPRO, and sold to Citi.

Express Ventures / StackIQ

Successful spin-out to form StackIQ which later led to acquisition by Teradata

Eyespot

Created profitable mobile video-add network as part of video streaming aaS which was sold to PixelFish

INCEP

Captured Intel design win for Itanium 64-bit microprocessor chip packaging / power supply and sold to Molex

Teradata:

Led Development of in-database analytics (breakthrough in industry)

Invented BYNET (1 of 5 engineers), which made Teradata platform linearly scalable (allowed Teradata to become #1 in Enterprise Data Warehousing)
Turning Points in my Career
As anyone reflects on their results over their past, you have to also reflect on the events/people that shaped your career philosophy?
Personal Interest in Engineering

:

When I was 5 years old, I disassembled my remote control car (TransAm) that I received at Christmas. This later led me to becoming an EE/CS engineer.

Personal Interest in Business

:

When my father (US Army Ranger) could afford to buy our first house (San Jose, CA), it was a true fixer-upper. This led me to understand the link between your job and having enough money to live comfortably. This later led to my wanting to get my MBA and start my own company as an entrepreneur.

Leaving Engineering

:

When I accepted the side-role to support a Customer Sponsorship Program at NCR/Teradata (as a technical resource to the sales team on marquee customer accounts like BofA), I knew that I wanted to be closer to the customer. This led to my taking a "technical consulting" job later – which essentially accelerated my jumping to the "dark side" of business (I was no longer technically an engineer anymore).

Success at TRW Credit

:

I took on our largest customer project at NCR/Teradata (driving over $40M in new revenue) as a program "lead". It was a failing project which we turned around within six months. This led to my interest in managing multiple aspects of the business and ultimately launched me into a Product Management role. This was my final transition from being a techy, and Product Management would forever secure my thinking that I needed to start my own company eventually.

Data + Business Intelligence = Insights

:

I took over all analytic products (OLAP, Data Mining, Query Tools, BI Tools) at Teradata. This secured my love for data and being data-driven (using data to run my business, and using data as a way to differentiate products/services). This Product Manager role led to my developing the skill sets to becoming a data-driven CEO.

Marketing & Sales is the Magic

:

I took on a Dir of Marketing role at Teradata because I was curious about how to segment, market, and sell to customers. It was the most nebulous role in my mind. My job was to create a new Teradata offering (on NT), partner with Microsoft, and sell into a smaller mid-sized customer base running their business on MSFT NT (Mid-market). This later led me to taking on a VP of Sales & Marketing role in a startup, and helped me later to become a sales & marketing-centric CEO.

My CEO Role inspired by Jack Shemer

:

I co-founded my first company, INCEP, with Jack Shemer, co-founder and CEO of Teradata; and his co-founder, David Hartke. Jack was Chairman and my mentor. David was my Chief Scientist. Jack helped us recruit a power-house set of board members:

Phil Paul

(Paul Capital, Top Tier Investments, grandfather of the VC model at Hillman Ventures),

Bob Adams

(president of Xerox's Printing Systems, CEO of Xerox Technology Ventures, Founder of Documentum),

Art Collmeyer

(grandfather of the fabless semiconductor model at Weitek Corporation). I had a "dream-tream" as a Board of Directors and the "Jack Welsh of data warehousing" as my mentor. Jack and this Board gave me my wings as a CEO.

G2M is everything

:

When Mike Fister called me to tell us that the Itanium 64bit Intel microprocessor was dead, my dreams of making it big were lost. Mike was the SVP of the Enterprise Platforms Group reporting to Craig Barrett, CEO of Intel. We only had resources to place one bet – and that bet was on the future of microprocessors at Intel – the

Itanium

. That was a turning point in my career. G2M became my focus after that day – I no longer could rely on just technology innovation.

Cloud as a delivery Model

:

When both our primary and secondary data centers went down at Eyespot, a video streaming and ad-network service, it reinforced my appreciation for cloud with AWS and now Azure, and GCP. This was a turning point for me as an executive. I look for cloud as a delivery model for everything I'm involved with at this point.

Spin-outs and spin-ins

:

My very first company was a technology spin-out. INCEP Technologies was spun out of technology and people from my first startup, Convergence Design Inc. I held the "day job" while working evenings and weekends to spin out and form INCEP Technologies. I also led a spin-out at the

UCSD Supercomputing Center

to help form StackIQ; then effectively a spin-out at

PARC, a Xerox Company

to help form

Quantiply

, and finally I got creative structuring a spin-in at

SIOS Technology

, a publicly traded firm in Tokyo, where we secured $20M in a funding commitment over 5 years from the CEO and his Board to establish a new cloud computing business. A "spin-in" is a form of R&D in which a company is the sole investor in a startup. It sends a team of employees off to build an experimental product and then buys that startup for a predetermined and very healthy price. Having reflected, each was a tipping point for me, and each has since shaped my perspective on how companies should get started.

Turn-arounds

:

I've been invited into four "turnarounds", where existing leadership has not been successful in leading their team through a much needed  change in  the business.

At Infochimps, the last investor,

John Frankel, founder of ff Ventures

, convinced me to jump in where I helped the team pivot their business from a data marketplace to a Big Data Cloud service.

At Janrain,

John Kim

and

Brian Peters

, Managing Partner and Managing Director, respectively, at PE firm HighBar Partners, convinced me to jump in where we pivoted their business from a marketing-centric company focused on SMB to a security-centric company focused on Global 1000.

At CSC/DXC I was viewed as a turn-around leader for their Big Data & Analytics and then their Digital Applications businesses. With BD&A, G2M had stalled due to a lack of focus – too many offerings, too many unproductive sales people, too many client targets. Reducing sales from 50 to 25, reducing offerings from 30 to 5, reducing client prospects from 3,000 to 77, and aligning by industry…all these changes created the growth demanded by the business. With Digital Applications, moving from <60% to 90% billability was accomplished by creating a "1-day bench policy" where people were only given 24 hours to find new billable work. This was supported by providing an operations team that helped staff find new work well ahead of the completion of their existing projects, and outsource partners (

Beeline

and

Pontoon

) who could provide a virtual bench with a 90-day temp to hire business model.
My core philosophies as a CEO has evolved across all my many experiences – 10 years at a NCR/AT&T/Teradata, 3 years at CSC, 9 years at startups. I've learned that success comes from the power of your people. In fact, in my world of high-tech our competition will always have access to similar infrastructure, we're all selling to the same 1000 clients globally, we have access to the same capital (VC or PE), and we're recruiting from the same resource pools….so, competitive advantage will ultimately be created through the team you hire, nurture, and invest in.