Supercharging Your Leadership Team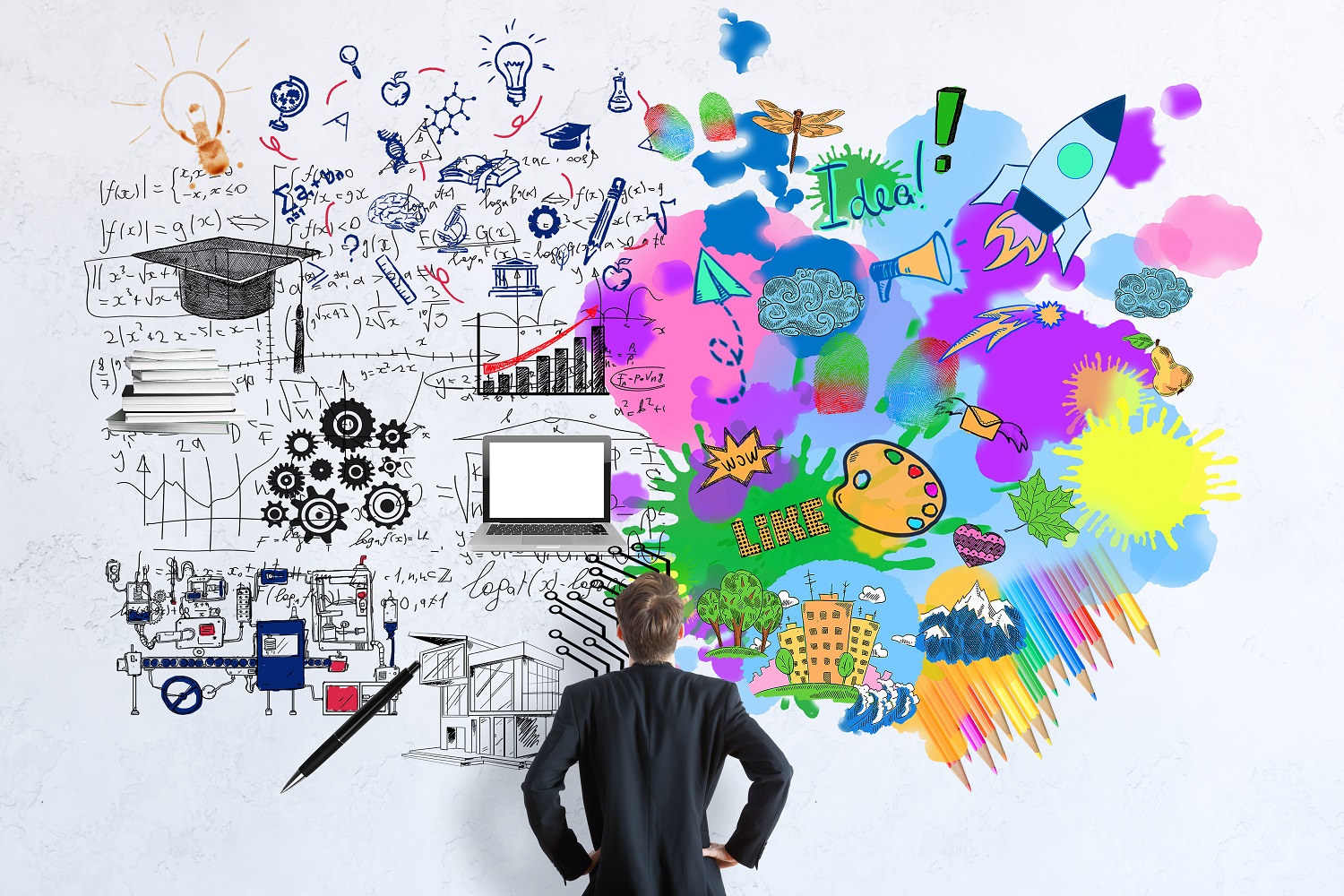 The Leadership Team Profile
"Culture is driven from the top.", Jack Shemer, Founder & CEO of Teradata
Jack used to put sticky notes on my desk every time he visited me at the office, back when I was CEO of INCEP Technologies (the first company I founded). I find myself reflecting on the leadership skills Jack passed onto me, quite often. He gave me my "wings" as a CEO, mentoring me in my very first CEO role. I used to describe Jack Shemer as "the Jack Welch of Data Warehousing".
When you look at both Jacks' management styles (Shemer and Welch), they had a few things in common:
They both rose through the ranks, starting as junior engineers.
They prioritized employees and customers, knowing that shareholders would benefit.
They had the reputation of being ruthless in hiring A-team players – effectively always firing the bottom 10 percent of management, but at the same time significantly inspiring people to become and/or be the top 20 percent.
They brought an informal feeling to the employees – creating a strong inclusive company culture.
Great leadership can be the difference between the ordinary and extraordinary company experience. Taking your business to the next level always requires great leadership. Most people understand the cliche statement that management is not leadership. But what does that really mean?
The two roles are often conflated and, again, most know that a manager isn't necessarily a leader. Great managers are facilitators while poor ones are focused on hierarchy and exercising their 'power'.
When I recruit staff, I'm looking for special people…at all levels – whether in senior positions or in the ranks. Does an employee prospect excel  based on their abilities and strengths, or do they need to leverage their "power", typically associated with their job title? The not-so-subtle difference between a manager and a leader is that the best leaders encourage/nurture/maximize others for the mutual benefit and inspiration of all, including themselves. Here are a few behavioral questions I think of when getting to know my future leaders at my company:
"Give me an example of where you initiated a project that involved positive/impactful change."

"How did you communicate your vision for the project?"

"How did you translate that vision into reality?"

"How did you inspire/motivate others along the way?"

"What were some of the tough decisions you led? How did you get others on board with them?"
Heidrick & Struggles conducted extensive research involving more than 14,000 senior executives (including more than 1,250 CEOs) and identified eight statistically distinct leadership styles or "signatures" as follows:
Forecaster: Learning oriented, deeply knowledgeable, visionary, yet cautious in decision making
Provider: Action oriented, confident in own path or methodology, loyal to colleagues, driven to provide for others
Producer: Task focused, results oriented, linear thinker, loyal to tradition
Collaborator: Empathetic, talent spotting, coaching oriented
Harmonizer: Reliable, quality driven, execution focused, creates positive and stable environments, inspires loyalty
Pilot: Strategic, visionary, adroit at managing complexity, comfortable with ambiguity, open to input, team oriented
Energizer: Charismatic, inspiring, connects emotionally, provides meaning
Composer: Independent, creative, problem solving, decisive, self-reliant
CEOs, specifically, scored as follows:
High: "Forecaster" & "Provider"
Relatively High: "Producer" & "Collaborator"
Understanding your own management style as well as your team can be very helpful. It gives you insights into why/how people approach problems; why/how they interact with others. You can use behavioral tests like DISC or Myers Briggs, of course, to get a consistent view of your leadership team based on their behavioral traits.
I use Myers Briggs with all my teams, to see how the leadership team fits into the 16 personality types. I am an ENTJ ("The Commander"), which is typical for a CEO. At my last company, I had 12 direct reports and, in the end, they exhibited the following personalities:
This was one of many tools I use to get to know my team. Reflecting on my most recent experience at Janrain (now Akamai), it was very similar to many of my previous company journeys – I began with my focus on the senior team back in the beginning of 2Q 2016.
Taking the Tribalry Summit (Qtr 1 out of 11)
After two weeks on the job (I started April 4, 2016), I kicked off my first senior leadership team QBR (Quarterly Business Review). I titled the 2Q 2016 QBR "Taking the Tribalry Summit". I focused on the senior team, solely, teaching them how to take the more difficult paths; challenging them to do things differently; and preparing them for the significant change needed to fuel our growth over the next three years. I used some of the messaging from "Tribalry: A Business Tale" by Jared Stewart.
2Q16 Playbooks
Some of my playbooks that quarter, specifically for the senior team, included the following:
Taking a Myers Briggs test and analyzing the results with the team together
Having all team members read "Five Dysfunctions of a Team" and discussing similarities at our company
Asking the team 6 personal questions which gave them all a deeper view into who they were
Participating in a team-building event (in this case it was skydiving!)
Leading them through their first "Team 360"
Performing a Senior Team 1:1 Risk/Operational Assessment
Leading them through a Staff Talent Assessment (of the entire company)
Indoctrinating them into my "Management System"
This was the beginning of a business transformation which started at the top. Four of the senior team members were new (including me) at that QBR, four members moved on after that quarter, leaving four of the original team who weathered the transformation over a total of 11 quarters (including the founder). The above picture was the team at iFLY, an-HR approved version of sky-diving at our QBR team-building event (something I do every quarter).
Other playbooks for 2Q16 included:
Establishing the right hiring plan
Creating a KPI Dashboard by business function (with key target values for all metrics)
Issue processing – Identifying & solutioning the "Top 3 business issues" for the company
Setting Quarterly "Top 5 MBOs" by business function (and executive) <- key for alignment
Establishing an Annual "Painted Picture" Strategic Planning Process
Laying the Groundwork for the #1 Future Competitive Differentiator
TCO/ROI modeling that would fuel our value proposition messaging
Moving from Waterfall to Agile
Our QBR Guests – An Outside Perspective
Lastly, as part of this QBR, I also brought in TWO outside speakers including:
PacificCrest Securities analyst, Brendan Barnicle, to review what is now the KeyBank SaaS Survey benchmarks that we used to establish targets across the entire business.
O'Reilly Media's VP of Innovation, Roger Magoulas, who at the time chaired the largest Big Data & Analytics conference globally – Strata. He was (and is) one of the most well-connected and knowledgeable people in the "data and analytics space". We used Roger to establish our thesis around the use of identity data and behavioral analytics as a key differentiator for both marketing and security use cases.
In addition, as part of early needed transformation, Janrain was a waterfall development shop in desperate need of agile. We invited in Kelley Harris, Agile Consultant & Trainer, who is part of SourceCell. Kelley brought Agile, Scrum, Lean, Lean Startup, Design Thinking, and more to the Janrain team. It was a "religious war" until Kelley came in.
2Q16 Top 3 Issues
At this early stage, I wanted to direct the team's energy on planting seeds for future growth within three areas (see below). Also, each senior team member would have a chance to solution at least one burning problem within their business function (something we did at every following QBR). The 2Q16 Top 3:
How to Grow the EU Business (It should will be the future growth engine with the upcoming data regulations)
Product Innovation (the beginning of data & analytics initiative establishing our key competitive advantage)
Creating an "ROI" picture for customers (the beginning of our value proposition exercise and transformation for Customer Success)
Here's a little bonus idea for you – on my first day on the job, I sent a 5-year-in-the-future press release out to the entire company. It played into my first monthly all-hands, and the beginning of my "Vision, Mission, Value" exercise with my head of HR and head of Marketing later.
Summary of quarters:
2Q16: Supercharging Your Leadership Team (Qtr 1 out of 11)
3Q16: Investing in Profitable Revenue (Qtr 2 out of 11)
4Q16: Making a Business "Repeatable" (Qtr 3 out of 11)
1Q17: The "aaS" Delivery Model (Qtr 4 out of 11)
2Q17: Compliance in the Cloud (Qtr 5 out of 11)
3Q17: Analytics in the Cloud (Qtr 6 out of 11)
4Q17: IoT affects All – Even Identity (Qtr 7 out of 11)
1Q18: Organizational Strategy (Qtr 8 out of 11)
2Q18: Extension Teams (Qtr 9 out of 11)
3Q18: When should you scale sales? (Qtr 10 out of 11)